Working Together at Tan Oak Park Event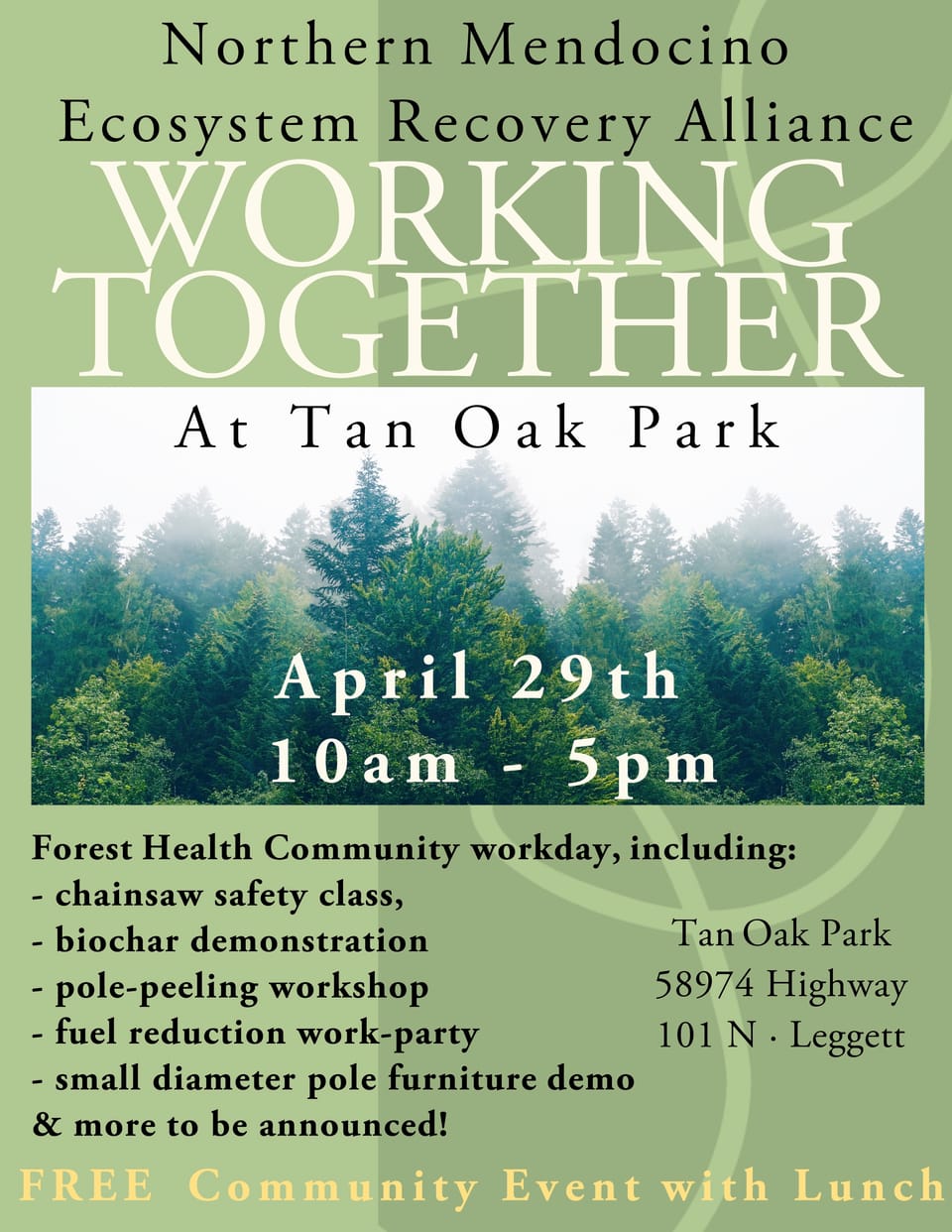 We are excited to announce that we will be hosting a comprehensive and hands-on forest health community event at Tan Oak Park on Saturday April 29th starting at 10am.
The day will include:
- forest health assessment with a forester
- chainsaw safety class
- biochar demonstration
- pole-peeling workshop
- fuel reduction work-party
- small diameter pole furniture demo
& more to be announced!

Layout of the Day
10am arrival - Safety Briefing - Start biochar fire - Forest Health walk through
11am - 1pm - Breakout into groups and circle through activities
1pm Lunch and Discussion
After lunch work party :)
If you want to take part in the hands-on activities, please wear long-sleeve shirts, long pants, gloves,  and good boots. Bring a hard hat if you have one. We will have some available.
Be aware that there is abundant poison oak on the site. We will try to steer activities around it but some exposure may be possible.

We are inspired to continue to gather around the intention of supporting a healthy community and a healthy forest. We hope you are too!