Natural Building Workshop August 21st to 25th -- Registration Open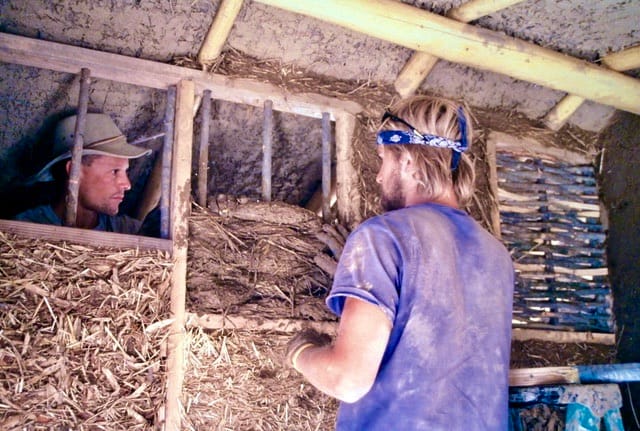 We are hosting a five day Natural Building Workshop August 21st to 25th at Tan Oak Park south of Leggett, CA. Participants will help build a small camping cabin made of poles, clay, and straw while also learning how to build furniture for it from poles gathered from forest thinning projects.
Michael Smith, famed natural building teacher leads the class. Here is how he describes it:
A five-day immersion in practical skills for developing a healthy reciprocal relationship between people and place. Imagine inhabiting the landscape in a way that simultaneously enhances the health and resilience of the local ecosystem while harvesting materials to meet human needs. Such a lifestyle is not only possible but has been the standard practice of many cultures around the world. Learn with us how to re-evolve a regenerative place-based culture.

Instructors include renowned natural building author and educator Michael G. Smith (strawclaywood.com), veteran professional natural builder Colin Gillespie (polecraftsolutions.com), and esteemed pole furniture craftsmen John Cunnan and Vincent Brown.

Participants will encounter:
• Round pole framing and furniture crafting
• Clay-based floor and wall construction (cob, light clay-fiber, wattle-and-daub, etc.)
• Alternative foundations (with little or no cement)
• Materials selection and harvesting to improve forest health
• Fire-resistant building techniques
• Energy-efficient design and planning
• Epic swimming
• Delicious, nutritious food
• Campfire fun
• Positive, practical EMPOWERMENT
Registration is now open. Click the link below to get more information and to register. This will be a unique opportunity with limited space available so register soon.