Next Up--Forest Health: A Buddhist Perspective and Mushroom Culture Workshop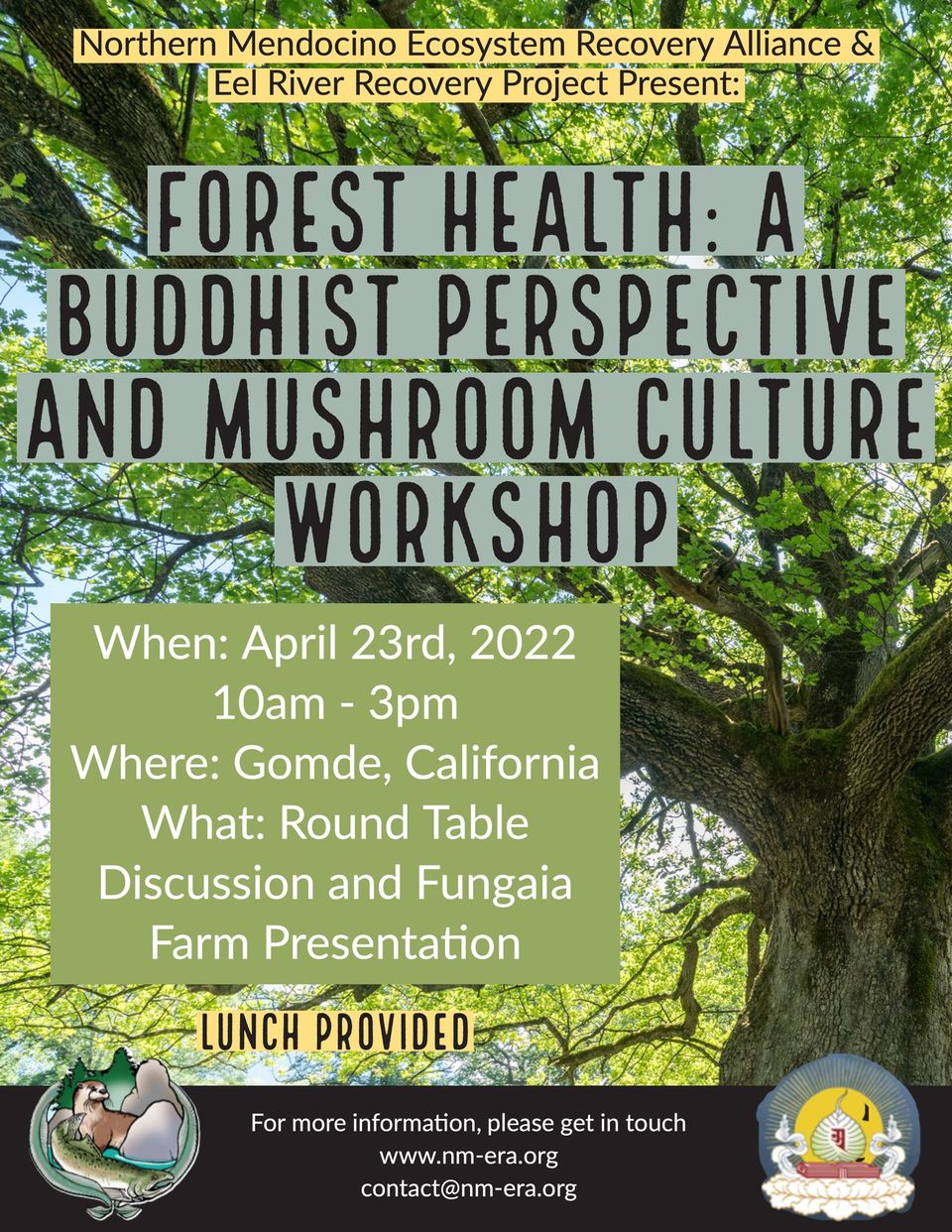 Join us April 23rd for our ongoing forest health conversation. This time, at Gomde California, a center for Study and Practice of Buddhism.
The day will begin with a sharing circle facilitated by our friends at Gomde. An invitation to engage with our regional community in ecologically and emotionally focused dialogue.
Following the morning discussion we will provide a build your own sandwich station.
After lunch we will welcome Levon Derr of Fungaia Farms for a mushroom log demonstration. Mushrooms have the ability to turn wood waste into edible food. We continue to creatively ask - what do we do with forest fuel thinnings? On April 23rd, we will bring mushrooms into the conversations.
This event will focus on the concept of interconnectedness. How are we, as neighbors, individuals, and species interconnected to the web of life? How do the mycelial networks connect and support the nutrient cycle and earth systems?
Join us in connection and conversation.

Schedule:10am: Arrival, settle in
10:30am - 12pm: Circle Discussion
12pm - 1pm: Lunch
1pm-3pm: Mushroom Culture Workshop

Lunch provided.
For more information:
Contact@nm-era.org
or Cheyenne Clarke
https://gomdeca.org
https://www.fungaiafarm.com
http://www.nm-era.org