Regenerative Uprising coming October 6th to 9th, 2023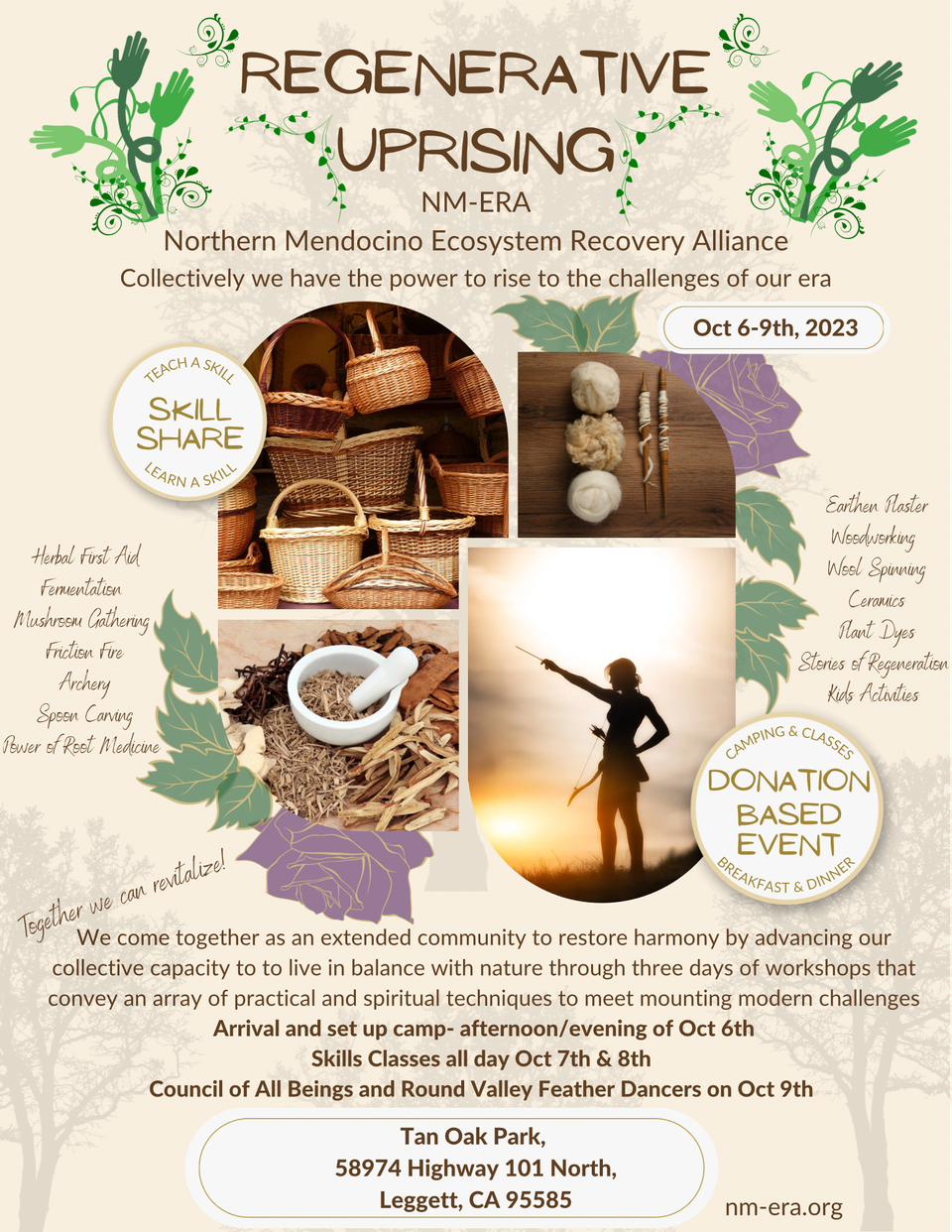 Updated: Schedule - October 4, 2023
Mark your calendars and spread the word. The 1st Regenerative Uprising is coming to Tan Oak Park October 6th through 9th. We'll be teaching and sharing many skills essential to surviving and thriving in this place in the coming years. People can arrive and camp Friday night. Workshops all day Saturday and Sunday. Music, food, camping. Monday we will celebrate Indigenous Peoples' Day with a Council of All Beings and a performance by the Round Valley Feather Dancers.
Workshops include:
Herbal First Aid
Fermentation
Mushroom Gathering
Friction Fire
Archery
Spoon Carving
Power of Root Medicine
Earthen Plaster
Woodworking
Fiber Arts
Ceramics
Plant Dyes
Stories of Regeneration
Kids Activities
See draft schedule below.
Biscuit Will on the wood fired cob Pizza oven.
Taco Steve.
Evening music.
This is a donation based event. Pay what you can contribute. No one turned away.
Here is our draft schedule. Everything subject to change.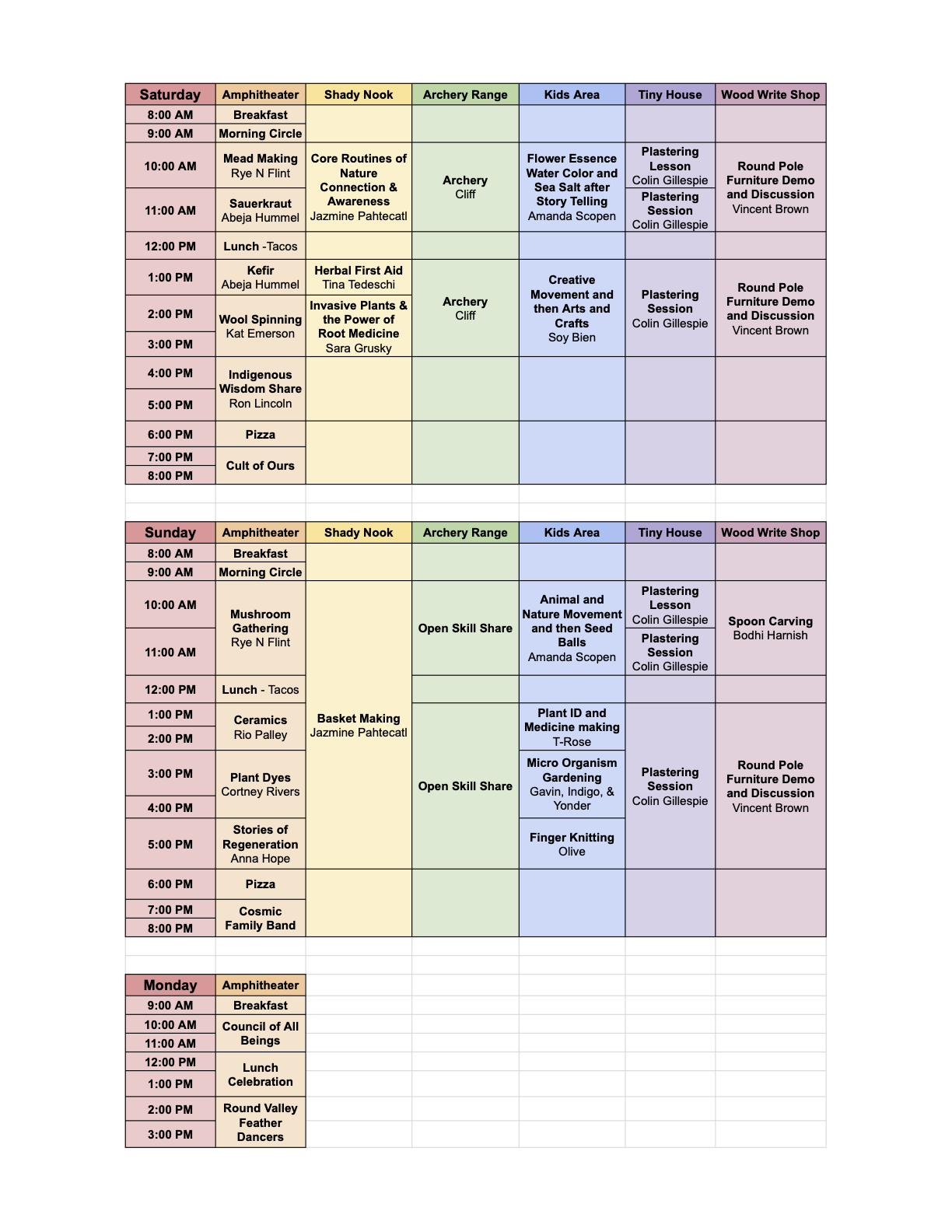 Come back here for more details about the event or click the button below to get email updates as we add to the excitement.