Field Trip to Woodman Peak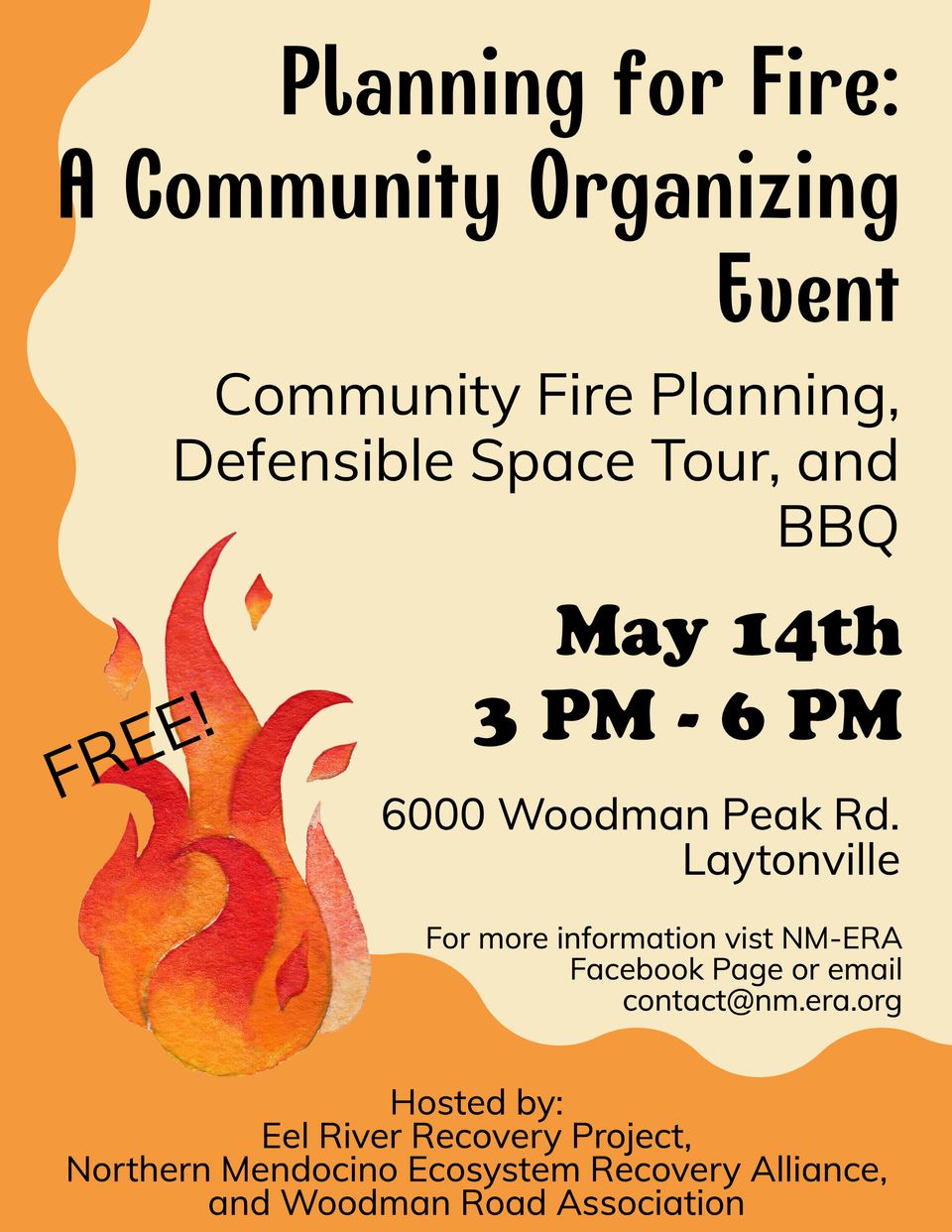 On Saturday May 14th we will host the 4th event in our series of spring field trips and explorations into fire resilience and forest health. This time we take on how to prepare for fire as a community. We'll meet at a private residence on Woodman Peak Road where the owner is working on shaded fuel breaks. We'll tour that work and see before, during, and after examples. We'll talk about what is needed to create defensible space around homes and how communities can join together to take on larger projects to make everyone safer. After that we will enjoy a free barbecue thanks to the sponsorship of the Eel River Recovery Project.
Location:
Event will be held at 6000 Woodman Peak Road, Laytonville, about 25 minutes northeast of Laytonville.
Directions:
Please Carpool.
1. Follow Woodman CREEK to the top of the rise (2 miles) take left on Woodman PEAK road.
2. Follow road 4 miles to end (right at Y and through open gate)
3. Arrive at 6000 Woodman peak rd (gps will get you here)
Date & Time:
Saturday May 14, 2022
3:00 - Arrive and join discussion on Fire preparedness with local fire officials.
4:00 - Tour on-site fire break projects.
5:00 - Enjoy a free BBQ.
For questions, please email contact@nm-era.org.